Ali and the Magic Lamp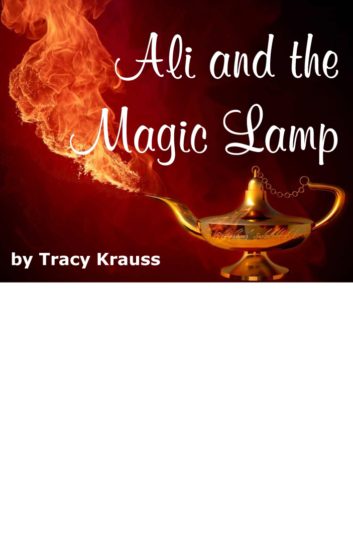 Ali is a skateboarding girl in this twisted retelling of Aladdin, complete with dragons, video games, and more!
About the Book
Ali and the Magic Lamp puts a fresh, modern spin on the classic tale. In this comedic version, Ali is a skateboarding girl who just wants to be treated like an equal. Unfortunately, her mother has other plans. On her way to the market to pick out a new dress for Prince Rashid's upcoming ball, Ali inadvertently frees Genie – a rambling fashionista with attitude. Meanwhile, Prince Rashid, obsessed with his gaming habits, is also tired of living up to other people's expectations. He runs away and meets Ali, who promises to help him on his 'quest' – a series of tests he must pass before becoming the next Sultan. The plot twists just keep coming as the evil Morgiana infiltrates the palace, the street waif Haroun and her cruel master Houssein try to steal the lamp, the Oracle reveals some surprising family revelations, and the bumbling palace servants – Calliel and Cassim – risk their lives to save the Prince. Other than the 'Genie in the lamp', this play is unique in its plot, characters and outcome, while addressing relevant issues.

All performance right and royalties apply. Visit JAC Publishing for more details.
Disclosure of Material Connection: Some of the links in the page above are "affiliate links." This means if you click on the link and purchase the item, I will receive an affiliate commission. I am disclosing this in accordance with the Federal Trade Commission's
16 CFR, Part 255
: "Guides Concerning the Use of Endorsements and Testimonials in Advertising."