It's Your Life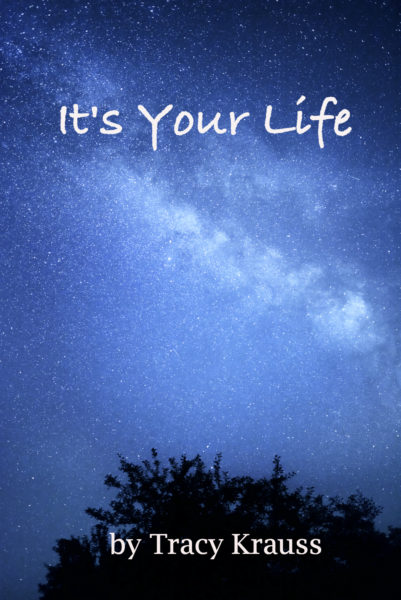 Soon to be released - sign up for my newsletter to find out when!
A bumbling guardian angel helps an agitated teen learn that life is worth living in this dark comedy based on a classic movie.
About the Book
The Butterfly effect. One small act changes everything – not only on one's own life but also for the lives of others. In It's Your Life, a teen girl on the brink of suicide is convinced to carry on by her bumbling guardian angel.
 The play begins with Hannah's trials: over bearing parents, an intrusive little brother, trouble at school, ridicule from the 'mean' girls, problems on the job, and suspicions about her boyfriend. The last straw comes when her best friend convinces her to go to a party and then the 'cops' show up. Once grounded to her room, she contemplates ending it all. Act One ends with the appearance of Hannah's less than perfect guardian angel, Alfred. In Act Two, Alfred takes us through the consequences of a negative choice, with sobering yet comedic side effects. Hannah realizes that her life really does make a difference to those around her and she chooses life.
 Although this play deals with some serious subject matter, (suicide, drug use, prostitution) it is full of humour and is light hearted in tone. It requires a flexible cast of 14 to 20+, with lots of potential for extras and doubling. Approximate running time 80 minutes.
Stay informed about the release date by signing up for my newsletter!
Disclosure of Material Connection: Some of the links in the page above are "affiliate links." This means if you click on the link and purchase the item, I will receive an affiliate commission. I am disclosing this in accordance with the Federal Trade Commission's
16 CFR, Part 255
: "Guides Concerning the Use of Endorsements and Testimonials in Advertising."