Taste and See Volume 2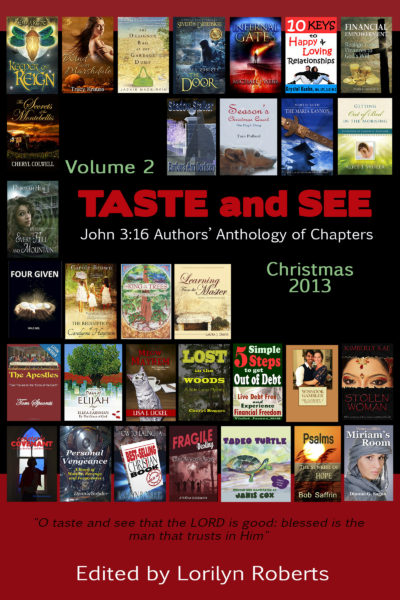 A liberal sampling of chapters from over 30 books written by Christian authors in the John 3:16 Marketing Network. If you like YA fantasy, supernatural, Christian thriller, women's fiction, devotional, romantic suspense, cozy mystery, adult fantasy, Christian fiction/nonfiction, memoir, YA mystery, children's, bible study, and general fiction, you will find a sampling in this anthology from award winning and emerging authors. A great way to discover new books without the hassle of clicking on samples from Amazon. (Tracy Krauss - contributing author)
About the Book
A liberal sampling of chapters from over 30 books written by Christian authors in the John 3:16 Marketing Network. If you like YA fantasy, supernatural, Christian thriller, women's fiction, devotional, romantic suspense, cozy mystery, adult fantasy, Christian fiction/nonfiction, memoir, YA mystery, children's, bible study, and general fiction, you will find a sampling in this anthology from award winning and emerging authors. A great way to discover new books without the hassle of clicking on samples from Amazon. A link is provided for easy Kindle download if you find a book to your liking.
Other Books in "Taste and See"
Disclosure of Material Connection: Some of the links in the page above are "affiliate links." This means if you click on the link and purchase the item, I will receive an affiliate commission. I am disclosing this in accordance with the Federal Trade Commission's
16 CFR, Part 255
: "Guides Concerning the Use of Endorsements and Testimonials in Advertising."