Dorothy's Road Trip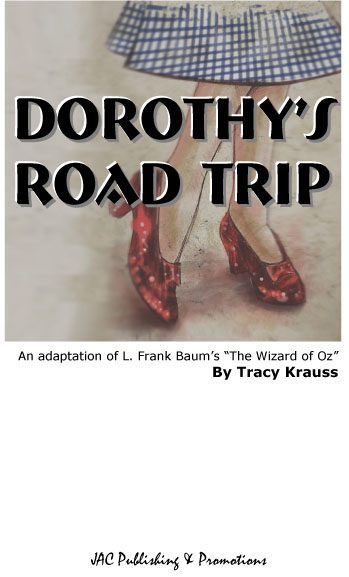 A modern twist on the classic 'The Wizard of Oz' suitable for all ages.
About the Book
In this parody of L. Frank Baum's beloved 'Wizard of Oz' a fresh cast of characters take the stage including some new faces. Dorothy is an assertive modern teenager who first meets the Munchkinville Chief of Police who is ready to arrest her for flying without a license. Despite the protection the good witch Glinda, she is stalked by Glinda's evil cousin the Wicked Witch of the West along with her sidekick Watson, a bumbling but well meaning minion. She meets the thoughtfully brainless Scarecrow, the soft-hearted though heartless Tinman, and the cowardly lion. After an arduous journey they get to Oz's castle only to find their way blocked by his personal servant – a 'French maid' style character more concerned with doing her nails than their plight. Though the final outcome stays true to the familiar story, the addition of new characters and a few extra plot twists make this modern classic a hit. 
Suitable for all audiences, this play in two Acts. All performance rights apply – available at  JAC Publishing. 
Disclosure of Material Connection: Some of the links in the page above are "affiliate links." This means if you click on the link and purchase the item, I will receive an affiliate commission. I am disclosing this in accordance with the Federal Trade Commission's
16 CFR, Part 255
: "Guides Concerning the Use of Endorsements and Testimonials in Advertising."