Book 2 in the three-part novella series:
Frayed Strands
Revenge. Bitterness. Envy. Even the nicest people can succumb to these vices when they are allowed to take root. Follow the lives of three characters from the Three Strand Cord Series tied by circumstances and fate as they navigate unforeseen circumstances following the betrayal of trusted friends and colleagues. Frayed Strands includes three novella-length stories that highlight God's grace and forgiveness—even for the imperfect.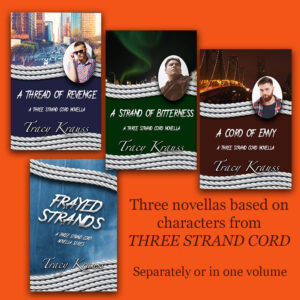 Listen to a Reading!
Find out more about the entire collection: