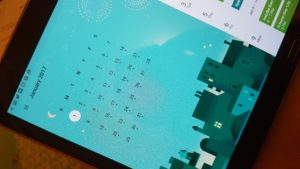 I couldn't help the reference to a book I read over the holidays called Telling Lies For Fun and Profit by Lawrence Block. It made me think about amping up my own productivity this year. Not that last year was a total dud. I did manage to republish my NEIGHBOURS Series, and I did a lot in terms of revamping my website. (Attested by the fact that I am posting here in the first place.) Other than that, many of my best laid plans went by the wayside.
I'm a person who enjoys setting goals, and I usually do it a couple of times a year. New year's is the obvious one, but I also tend to re-strategize before summer hits and then again in the fall. Sometimes my goals are vague, more like 'suggestions' than anything specific or measurable. Sometimes they are quite detailed, which often then leads to more restructuring when I don't meet my deadlines.
This year I've decided on the 'one word' theme, something I've tried in the past with marginal success. However, I have faith that this year will be different. Why? Well, the word I've chosen will help answer that question, I think. The word is ACCOUNTABILITY.
I've thought about it long and hard and this is the word that keeps cropping up. I want to become more accountable for my time, more accountable for following through with my goals, and more accountable for all the unfinished 'business' that I want to move into the finished column this year.
I have found in the past that I work well under pressure or when faced with deadlines. Somehow I manage to get things done. Contrast that with not having deadlines, and I find I can just as easily fritter away the hours watching mindless TV. (A terrible motivation suck!) But its time I became accountable for my own actions,
So, here's to a year of ACCOUNTABILITY. I'll let you know how I fare… 
Read my review of Telling Lies For Fun and Profit on amazon.