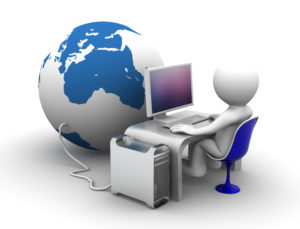 As many of you know, May 25 marks more than just my upcoming book launch of THREE STRAND CORD. It's also the day the new 'General Data Protection Regulations' come into effect. While this is most significant to those living and working in the European Union, today's globalization makes it an important topic no matter where one lives in the world.
Like all good author-preneur's, I've updated my privacy policy to reflect the necessary compliance with the GDPR. The link is at the very bottom of the page, or view the policy here:
TERMS AND PRIVACY POLICY. 
I also sent out an email campaign to all my subscribers describing the changes. While some folks are asking ALL their email subscribers to re-subscribe, I didn't feel this was necessary in my case since most of my subscribers are from North America. As well, something called 'legitimate interest' covers any gaps that not asking people to re-subscribe may miss.
Having said that, if you wish to subscribe to my email list (or re-subscribe as the case may be…) the link is here:
NEWSLETTER OPT-IN.
  If you are already on my list and no longer wish to receive emails from me, simply UNSUBSCRIBE at the bottom of any email. (There is a link in the footer of every email you receive.) If you do stick with me, I promise that I will continue to treat your information with respect – I do not share your information with any third parties and keep your information on file for the express purpose of letting you know about upcoming events, releases and other book related things. (All
legit
stuff!)
That's it for this post. See you in a few days with the launch of THREE STRAND CORD!