This statement has really stuck with me. Last fall we hosted a musician named Lynne Hanson at our home while she was in town for a 'Home Routes' concert.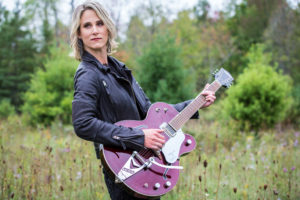 Lynne is an 'americana' musician from Ottawa, but has travelled extensively around the world doing concerts. We were enjoying a leisurely breakfast the morning after her concert, talking about her career. Although she isn't necessarily a household name, she has managed to make a living as a musician through hard work and dedication to her craft. The similarities between working artists of all stripes – musicians, visual artists, and writers – wasn't lost on me.
We also talked about trends in music and other art forms as well as the public's obsession with youth and beauty. Somewhere in our conversation, she said, "Real art doesn't have an expiry date." I immediately jumped from the table searching for a pen and paper. I knew I needed to write that down!
This is a profoundly simple truth. We can look back at great artistic masters and appreciate their genius. Musicians, actors and artists of other disciplines are regularly inducted into their respective 'halls of fame'. Yet, the lesser known are sometimes relegated to the 'shelf' when they reach a certain age. In today's agist society, it's a bit of a double standard.
But all isn't lost. Like Lynne, I work hard at my craft and I do it because I love it. Sure, i want to make some money if possible, but I know that even if I never made any money I would still be writing stories, and fortunately for me, there are at least a few people out there who seem to want to read them. Her statement gives me hope that anything worthwhile is WORTHWHILE… because real art doesn't have an expiry date.
This post is from my archives. I hope you enjoyed it.