I titled this post "Frenzy of Writing' for a reason! Here is my Nanowrimo badge for 2019! 'Nuff said cause Nanowrimo is a frenzy in itself! (Who writes 50,000 words in one month FOR FUN?!) Oh wait… I do!
However, over the past weeks I've also been collaboratively writing with my writers' group, creating several articles for our local newspaper on mental health issues since a rash of early deaths have brought the town to it's knees in the past several months. We are focusing on suicide prevention and other aspects of mental health, including a soon to be published article about difficulties around the holidays entitled 'Blue Christmas'.
I am doggedly editing BLOOD TIES, the manuscript I had hoped to publish way back in the spring or summer. It's been at least eleven months (or more) since it went out to beta readers, but life happened and now I am scrambling, but determined, to have something published in 2019. I've had at least one book or play published every year since 2009 so I would hate to break my 'record'. It's just too bad that circumstances and my own procrastination brought me to the eleventh hour… literally.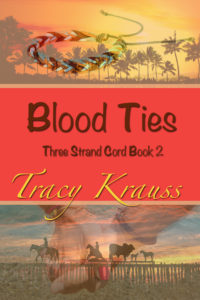 All of that to apologize for no post last week and also to say, expect a book announcement from me SOON! (For realsies this time!