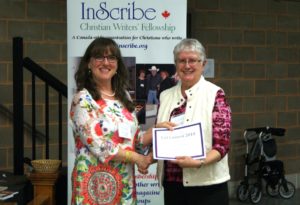 In the month of September I survived two writers' conferences, a book signing, a new release, and a new executive position… plus continued to adjust to my new job as a teacher consultant with Heritage Christian Online School, family activities like Thanksgiving (in Canada), and company from out of town. My heart and head are full – hopefully enough to last me over the l-o-n-g winter ahead – and I'm ready to stay at home for a change!
The first writers' conference I went to was the InScribe Christian Writers' Fellowship annual Fall Conference held in Wetaskiwin, AB from September 20 – 22. InScribe is an amazing organization for writers of Christian faith in Canada, and low and behold, I'm now their new president! I will be blogging more about both the conference and my new role in future posts.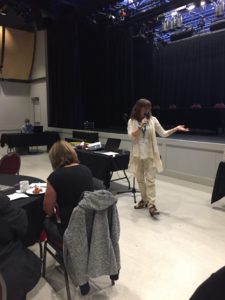 A few days after I returned home from that conference, I attended another four day writers's conference in Dawson Creek, BC. Words North was the first annual conference of its kind in the 'Peace' Region. Well known poets and songwriters were in attendance and the entire affair was wonderfully integrated with the visual arts and performing arts community. I had the opportunity to teach a short workshop and also do a reading one evening. It was an honour to 'hob-knob' with Canadian writers like Jeanette Lynes and Clea Roberts. I'll be sharing more about this conference as well, and making some comparisons between the two. (Good comparisons!)
Then, less than a week later, I did a book signing at the Coles Book Store in Grande Prairie, AB where I hung out, talked to passersby and even sold several books.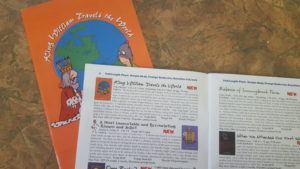 Somewhere in all this, my ninth published play released. King William Travels the World was published by Big Dog Plays. It is a hilarious (if I do say so…) Monty-Python-esque comedy, available in their latest catalogue. (Or visit the page on this website for details).
Now that I hope to keep my feet at home for a bit, I'll be working steadily on some writing projects that had to take a back seat in September. BLOOD TIES and TEMPEST TOSSED are still in the works as is a devotional book I have been working on based on the Hebrew calendar. (A project I feel highly under qualified to write, but which I am passionate about since I definitely feel a 'God nudge' to write it.)